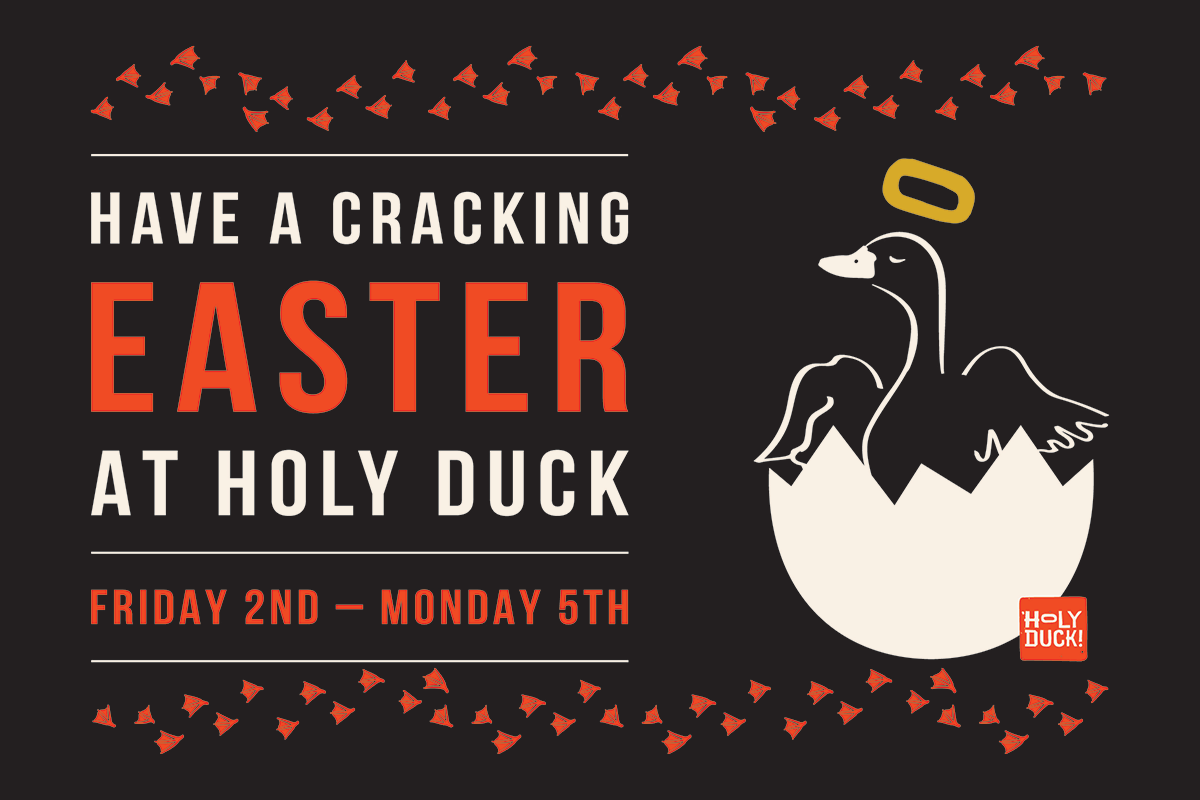 Crack into a Surprise Dessert!
April 2, 2021

-

April 5, 2021
At Holy Duck! we're all about sharing the quacking good times!
So waddle down this Easter and order our 'What the Duck' banquet menu and we'll throw in our special Easter duckling egg dessert for FREE! To help you have a cracking Easter!
Avaliable: Good Friday – Easter Monday
Bookings highly recommended.